User testimonials
What users say about our instruments
"After a rigorous search for an automated liquid dispensing system with the precision needed to spot sample material onto the Maverick system's 30-micron rings, I am pleased to announce this agreement with SCIENION," said Cary Gunn, PhD, CEO of Genalyte. "The company's dependable, ultra low volume dispensers allow for highly precise, contact-free drop spotting. We now can offer our customers a comprehensive validated automated system for multiplexed detection and analysis."
Cary Gunn, CEO of Genalyte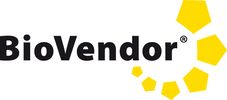 Dr. Viktor Rûzicka, CEO of BioVendor Laboratorni medicina a.s., comments: "Miniaturization and automation are key to our immunoassay production and the sciFLEXARRAYER has proven itself to be a state-of-the-art Instrument for precise low volume liquid handling. We use it for developing new multiplex tests in microtiter plates to offer our customers cost effective tools for parallel analytics. First application examples are multiplex IVD tests for the detection of borrelia infections as borreliosis can become a severe disease if not diagnosed early."
Dr. Viktor Rûzicka, CEO of BioVendor
"My research on magnetic nanotechnologies includes magnetic biochips, in vitro diagnostics, nanopatterning, and many other advanced technologies. Our  sciFLEXARRAYER has proven to be an indispensable component of this research. Onsite service and support from SCIENION has been terrific." Dr. Shan Wang, Director of the Stanford Center for Magnetic Nanotechnology and Professor of Materials Science & Engineering, Electrical Engineering and Radiology.
Dr. Shan Wang, Director of the Stanford Center for Magnetic Nanotechnology
"I have used the sciFLEXARRAYER S3 printer to develop a variety of applications in glycan microarray. R&D and QC work are made easily with its user friendly GUI, and SCIENION's special nozzle coatings. This allows us to robustly dispense samples containing carbohydrates, proteins, and small molecules. Their support is unparalleled."
Jian Zhang, Founder of Z Biotech
Dr. Montserrat Calleja, Head of Dept. Devices, Sensors and Biosensors, Microelectronics Institute of Madrid, comments: "The SCIENION spotter provides the needed flexibility to address cantilever sensors of almost any size and design. This technique suits the need of high throughput functionalization of arrays of nano-mechanical systems as the inkjet head does not contact the surface of the fragile devices."
Dr. Montserrat Calleja, Head of Microelectronics Institute of Madrid
Dr. Ulf Steller, Head of Microarray Division at EUROIMMUN AG, gives several reasons for choosing SCIENION's sciFLEXARRAYER:"Having compared different dispensers, we regard the sciFLEXARRAYER family as the most advanced DNA and protein printing systems currently available. Performing extensive pilot studies at SCIENION convinced us of the technology and was a great aid in taking this important decision. For us, the flexibility of the system is a key advantage, as we manufacture different types of diagnostic tests. We expect that the integration of SCIENION's scalable technology will help us adapt production processes to the throughput we need in the following years."
Dr. Ulf Steller, Head of Microarray Division at EUROIMMUN AG
"We focus on the automated synthesis of different kinds of complex oligosaccharides and carbohydrate microarrays play an important role in various parts of our research activities- as versatile screening platforms and potential future diagnostic tools", says Prof. Peter H. Seeberger from the Max Planck Institute of Colloids and Interfaces in Potsdam, Germany. "after comparing different dispensing systems we decided on the sciFLEXARRAYER S3 as it ideally meets our needs for the precise handling of small amounts of our precious substances and allows for the reproducible production of carbohydrate microarrays."
Prof. Peter H. Seeberger, Max Planck Institute of Colloids and Interfaces

"We have been using SCIENION manufacturing printing services to produce our CLART® product line. CLART® is a low density well-based microarray platform for clinical use that allows the detection of multiple targets in a single test. This technology, jointly developed between SCIENION and GENOMICA, has enabled us to meet high quality standards and a flexible production schedule."
Dr. María Luisa Villahermosa,
R&D Director
Dr. María Luisa Villahermosa, R&D Director GENOMICA
"We have a novel chip in our product portfolio in the business segment food analysis to simultaneously detect residues of different antibiotics in milk qualitatively and quantitatively very quickly. This represents an Innovation for consumer safe ty*and for the milk processing industry", stated Dr. Peter Schubert, Head Research and Development at R-Biopharm AG. "For the reproducible high throughput production of this chip in top quality we have been looking for the best available devices for lab automation and production. Tests have shown that the sciFLEXARRAYER clearly achieved the best results compared to other devices. Therefore, we decided for the SCIENION technology."
Dr. Peter Schubert, R-Biopharm AG Research and Development

"Our research focuses on the functionalization of micrometer-sized devices from 2D materials for lab-on-chip applications by using the sciFLEXARRAYER technology platform. The sciFLEX software is very flexible and allows adaptation to any possible design of our device's arrays. We were able to place various functionalisations and dispense multiple analytes on one chip. In addition, the support and service team is very helpful and reacted very quickly to any challenge we had with the development of the chip."
Laura Höltgen, Research Associate at Universität der Bundeswehr München
"Our in-vitro diagnostic medical device LOAA (Lab on an array) is based on a dedicated cartridge to perform ultra-precision and ultra-high speed Digital Real-Time PCR and Real-Time PCR. After comparing different automated liquid handlers, the sciFLEXARRAYER S100 has proven to be the most reliable and precise low volume dispensing technology for the high-throughput production of our cartridge. Besides the flexibility of the systems, we benefit from SCIENION's expertise as a full solution provider: SCIENION provided a quick and readily available customized liquid handler and we fully trust that their solutions will enable us to adapt the production processes according to our future needs."
Do Young Lee, CEO,
Optolane Technologies Inc.