sciFLEXARRAYER S100
The ultimate high-throughput production equipment, compatible with various dispensing technologies.
Customizable to meet your needs
The targets are placed on customized carriers that move towards the dispense head mounted on each S100 portal and carriers are shuttled in between the S100 portals via a conveyor belt.
For customer specific applications, the system can be modified to meet any request for a variety of carrier formats. Each portal can be equipped with up to 12 liquid channels.
This modularity allows precisely configuring the system to the required production volumes. It meets the high throughput production requirements of most bioarray formats like microplates, slides, wafers and a variety of biosensors.
Already being used by many diagnostic companies around the world.
In-line Production of Diagnostic Tests and other Biosensors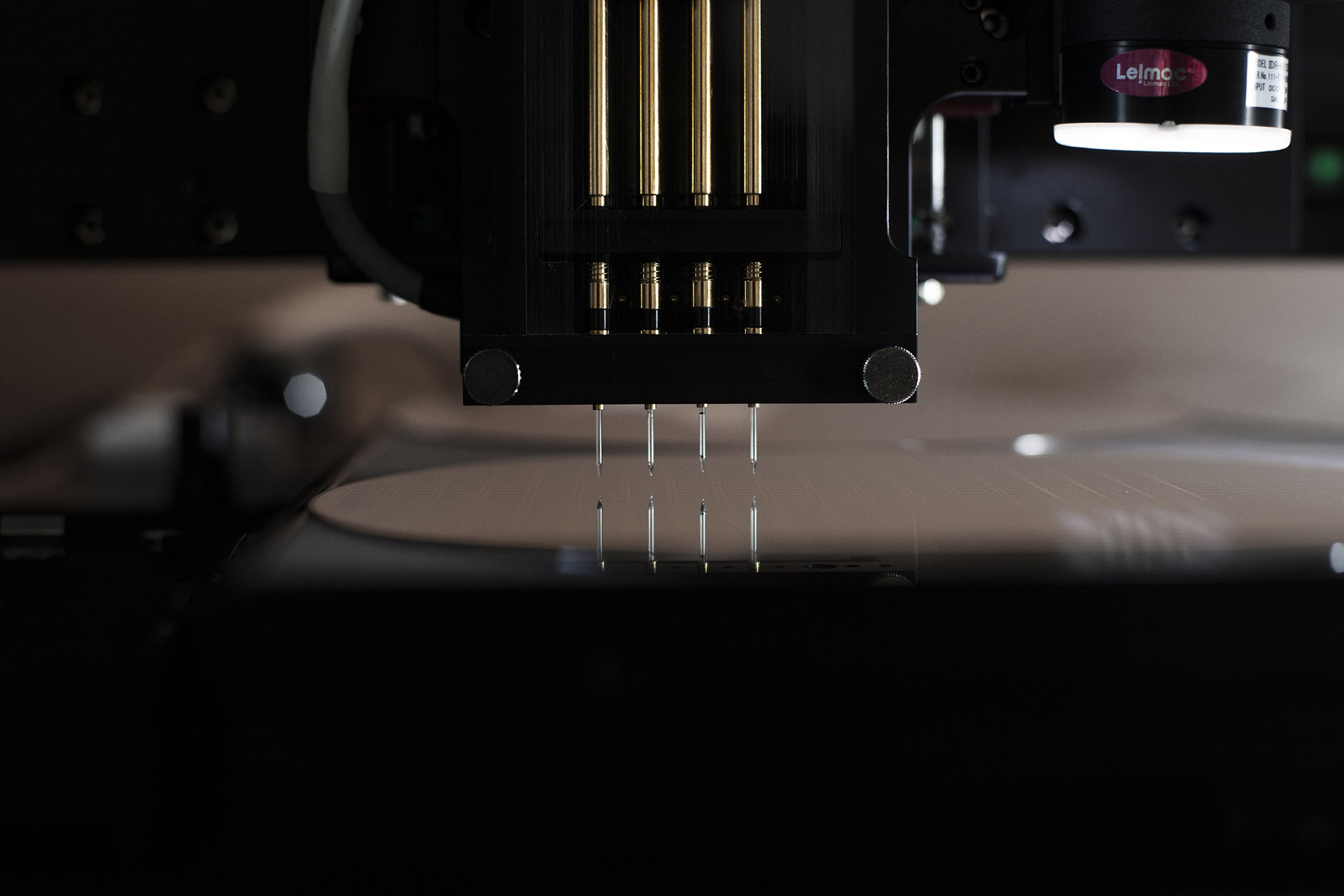 Production in unlimited batch size
Consistent and highly reproducible in-line production, no capacity limit.
Printing into 96 well plates including swing
| | |
| --- | --- |
| Dispense Volume | 30 – 800 pL/drop |
| No. of Portals | Unlimited |
| No. of Dispense Capillaries | Up to 12 in each portal |
| Distance Dispense Capillaries | 9 mm increments |
| 3D Dispense Control | Integrated CCD and two 3D drop cameras |
| Axis system | X-Y magnetic – Z spindle drives, conveyor belt |
| Resolution (step) | 1 µm |
| Precision | < 3 µm |
| Accuracy | < 5 µm |
| Dimensions (L,W,H) with enclosure | 1300 x 800 x 1200 mm |
| Weight | 420 kg each portal |
Humidity and dew point control
Cooling unit for both source plate and targets
Spot-on-the-fly to speed up array processing
De-ionizer
Integration of third-party components
Clean room compatible
Software supported fiducial recognition and target alignment
Online array quality control
Stacking system with environmental control (heat, humidity)
Customized and heatable target carriers
Reel-to-reel operation
RFID station for tracking
Integration of third-party components